Charlotte Improv Workshops

On Monday evenings (and some weekends), we open our doors to all in the Charlotte area! Our free Charlotte improv workshops are geared towards people who want to take a break from the scripted entertainment and interactions of their daily lives. Do you want to learn about improvisational techniques to use outside of the classroom? Do you want to practice your theatre and comedy skills with other outgoing people? These are just some of the reasons our patrons continue to participate in our Charlotte improv workshops.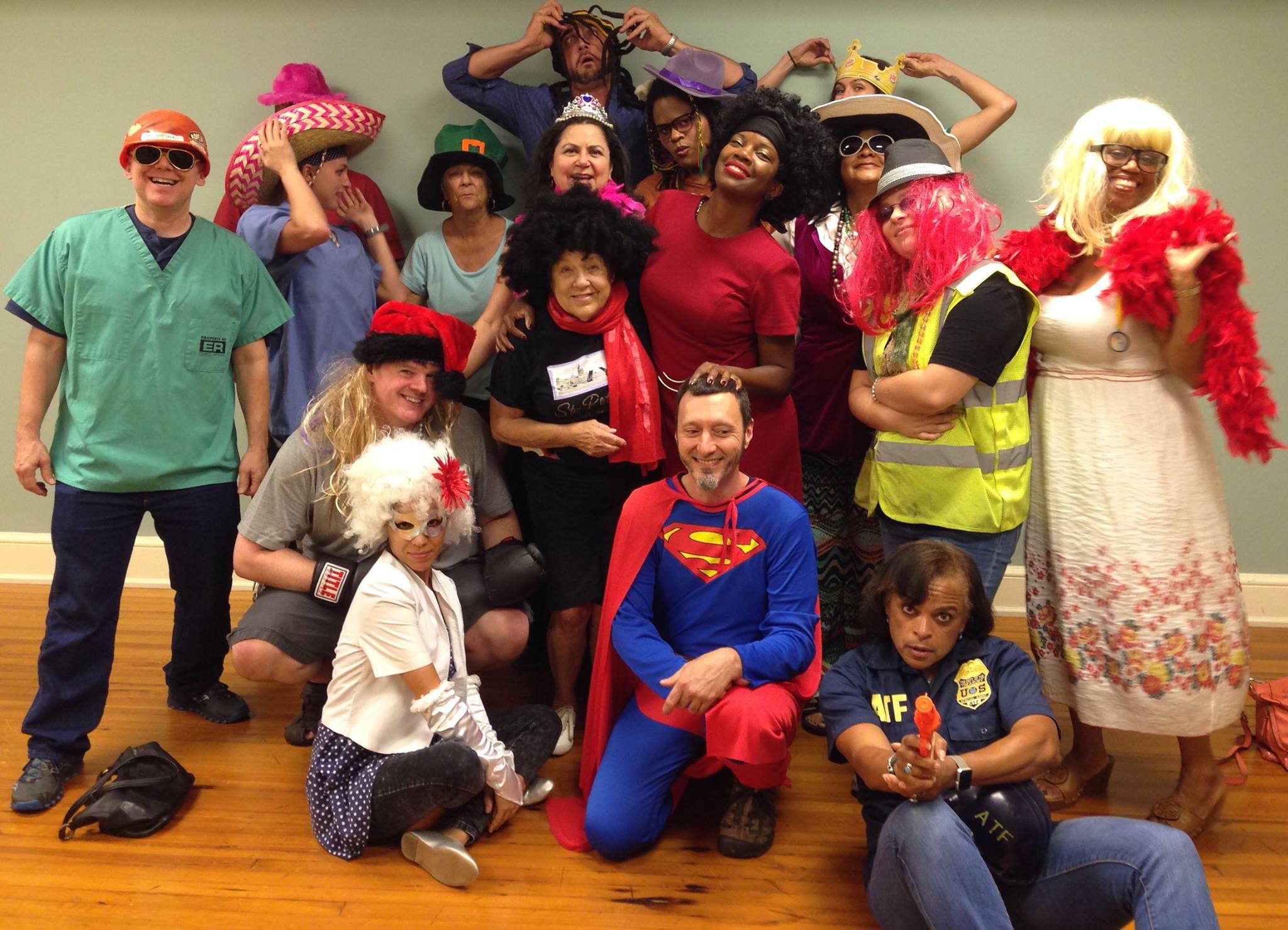 Goals of our Public Improv Workshops
Smiling, laughing and having fun
Making a new friends
Meeting like-minded individuals
Learning about improv for personal, professional or theatrical reasons
Enriching your existing passion for improv
Finding or starting an improv troupe to perform with

OUR PUBLIC WORKSHOP FORMAT
Start with introductions. Whether you are new to the workshop or a veteran, we get to know you!
Reiterate our weekly goals.
Warm up our bodies and our brains with improvised activities to get us in the improvisational mindset.
Discuss our improv lesson.
Perform long- and short-form improvisational activities.
Networking for upcoming improv shows, activities and events
Send off wishing everyone a wonderful improvised life until we cross paths with them again.    
If Planet Improv's Charlotte Improv Workshops Were a Stew...
We welcome everyone into our kitchen to help us make it! We don't care if you went to Le Cordon Bleu or prefer to be a taste-tester, you are invited to contribute to the making of our stew. We love having regular participants but are always excited by a newcomer. 
The experience of making our stew, the lessons you glean from it, and the friends you make in our kitchen are always free.
Although we adhere to basic cooking tenants when making out stew, out stew never tastes the same way twice because our cooks and ingredients are always changing and evolving.