Events Calendar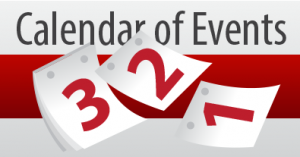 For more specifics on any of the events below (Educational Improv Events  and/or Entertainment Improv Events) contact Scott Pacitti @ 704.301.1564 or scott@planetimprov.com
To purchase tickets to an upcoming show/event click on the "Purchase Tickets" section (below.)
Q:  What is a Comedy Improv Musical Variety Extravaganza Starring the Chuckleheads ?
A:  For over nine years  Planet Improv, Inc. (a 501c3 nonprofit corporation) have proudly presented "Comedy Improv Musical Variety Extravaganzas Starring the Chuckleheads."
These entertainment programs are unscripted improvisational comedy games (like the television show "Whose Line Is It Anyway?", and legendary United States and International improvisational theatre institutions, such as:  Second City; The Groundlings; and the Upright Citizens Brigade) musical games & activities, game show elements  and heavy-duty audience participation (both on and off the stage) that are staples of the over nine-year-old Chuckleheads' improv comedy troupe (the house improv troupe for Planet Improv, Inc.)  Everything is made up "on the spot."  There is no age minimum for a Chuckleheads' entertainment program.  It is alway the intention of the Chuckleheads to play to "the top of their intelligence."  That being said, adult language and/or situations can always occur in a non-scripted improvisational theatre presentation.
On occasion the Chuckleheads present "For All Ages" entertainment programs in which they GUARANTEE that no ADULT language or situations will be presented.
The Next Event(s):
See (BELOW) for the next public Planet Improv/The Chuckleheads educational and/or entertainment event(s.)
The Planet Improv/The Chuckleheads are continuously providing their public & private educational and entertainment programs for children of all ages and grade levels, adults, businesses, organizations and communities.
If you, your children, business, organization or community are looking for an education and/or entertainment program, contact Scott Pacitti @ 704-301-1564 or scott@planetimprov.com.
Saturday, June 24, 12-4p & Sunday, June 25, 1-5p, FREE
FREE Improv Workshops for All Ages and Experience Levels (No Experience Necessary)
First Christian Church
1200 East Blvd
Charlotte
Top Floor
Free parking in lots on either side of the church.
Entry doors face Dilworth Rd East across the street from the parking lot.
Saturday, July 15, 2017, 8p, $10
The Gummy Worm Day Comedy Improv Musical Variety Extravaganza Starring the Chuckleheads
Dilworth Neighborhood Grille
911 East Morehead Street
Charlotte, NC
Saturday, October 14, 2017, 8p, $10
The Happy Birthday To Us 10 Comedy Improv Musical Variety Extravaganza Starring the Chuckleheads: A Perfect Ten
Central Piedmont Community College
Bryant Recital Hall
1220 Elizabeth Avenue
Charlotte, NC
————–
PURCHASE TICKETS
Tickets are: $10, CLICK HERE to purchase via Paypal (or) audience members can get added to the GUEST LIST at the discounted ticket price at 704.301.1564 (or) scott@planetimprov.com (or) $15 when purchased at the door on the evening of the show.
—————