Improv for Education and Training

Create. Achieve. Program for Children and Teens
Are you looking for a new way to engage and enrich your students? Our Create. Achieve. Program is our improv for education and training solution.
We use improv programs to educate children through the arts. Improv programs not only entertain, but have been shown to benefit children in many ways, including boosting listening and observation skills (and many more).
Planet Improv's Create Achieve Program uses unscripted role-playing activities to engage K-12 students giving them an outlet for creativity and expression, and enrich existing curricula and study plans.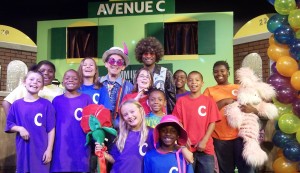 "For the past seven weeks we have enjoyed your energy and the way you communicate with the children. We also enjoyed your group activities where everyone enjoyed participating and coming together as a team. We feel during these weeks our children learned a lot about working together."

- Mrs. Wright and Ms. Harris, Mallard Creek Elementary School
(Charlotte Mecklenburg After School Enrichment Program)

Improv for Corporate Trainings and Team Building
The Create. Achieve. Program for corporate trainings and team-building events provides a break in the office day-to-day with out of the box interactive exercises for adults. 
With our unscripted activities coordinated after careful planning and getting to know the group, we can facilitate team-building, communication and so much more. We want to work with you so your team can get the most out of our Create. Achieve. Program.
"Thank you. I had a really good time last night (at the improv training session.) I can tell that what you do can be beneficial for helping myself or any professional of all industries better their communication skills."

- Brandon

FREE Improv Sessions for All Ages and Experience Levels
These free Monday night sessions are fun and educational and offer theatrical and real world skills. Whether you are an improv veteran or new to the scene, you are cordially invited to join us.
Contact us to confirm your space in the next improv session!
"When I originally told my husband that we were going he was not too thrilled. I was completely worried but hopeful that he would relax and enjoy himself. Well my prayers were answered because he had a ball and he actually participated. On our ride home he couldn't stop talking about how much he enjoyed himself and how we both were impressed as a whole."
MarriedNTheFamily Improv Workshop Participant

"Improv has made such a positive impact on every aspect of my life – too much to sufficiently relay in an afternoon email. I'm so happy in improv, and thankful to you for taking out the time to host this class. I will definitely be continuing to come to class, and am excited about becoming more and more involved in the improv community."
"The Chuckleheads rock!!! We had such a fun time! I had so much fun laughing with Scott! We haven't laughed like that in a long time (if ever!) You were marvelous! The troupe is great!"
"We thoroughly appreciated the way the group interacted with the audience without making anyone feel uncomfortable. I would definitely recommend the Chuckleheads/ Actors Crib, Inc. to anyone looking to provide some levity in their office or at one of their events."
Conference Services Manager - Law Firm


"There was singing, dancing, acting, falling, crying and every bit of it was just ridiculously funny. Scott and the cast were great, my daughter woke up talking about it so now she wants to become a Chucklehead!"

"Scott Pacitti is a man on a mission! His mission? Scott aims to spread the art of improv theater to the youth all over the North Carolina region. A diligent leader and effervescent personality, Scott brings a wide range of theatrical games and skill to the forefront. "
Middle School Drama Instructor
"Went to the Improv show tonight (for those who don't know it is like the TV show 'Whose Line is it Anyway?'). Love, love, loved it! Cannot wait to go back!"